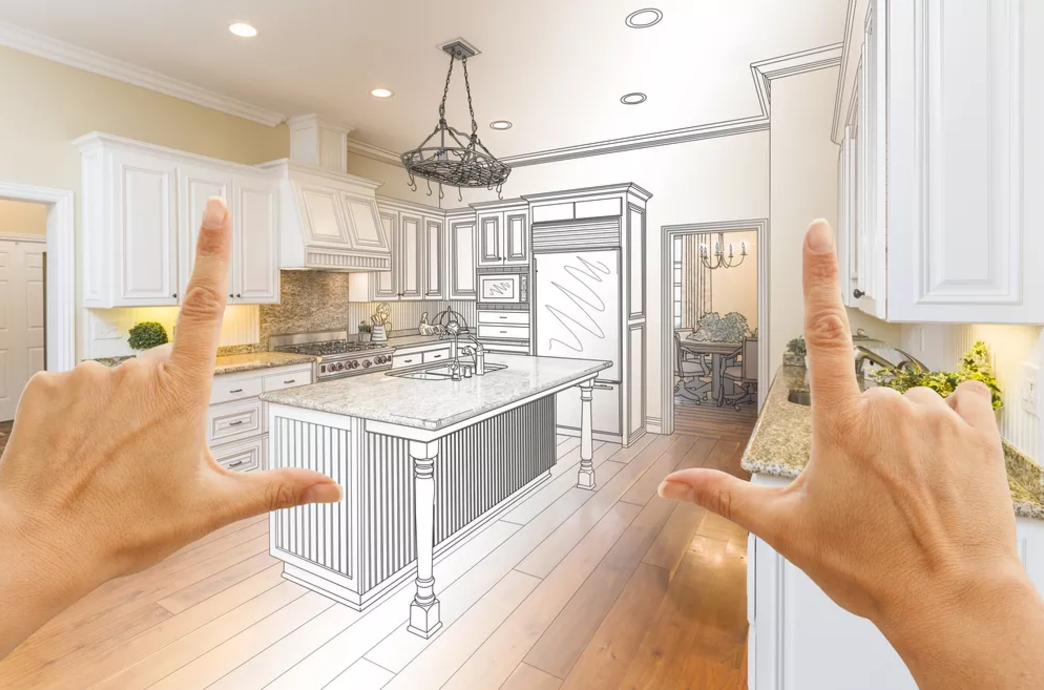 It's more important than ever to know what upgrades boost the value of your house when you plan your next remodeling project. Our houses have been at the core of significant shift and re-evaluation. The entire world looks very different in 2022 than it did a few years ago.
For example, home offices and outdoor areas are increasingly highly sought-after amenities. Our most recent list of home modifications that add home value contains specific product ideas updated for 2022, as well as these current trends.
So, without further ado, here is a list of 5 home improvement ideas to help you make more competent judgments on where to invest your money.
#1: Remodel or Construct Home Office
According to a HomeLight study conducted in the fall of 2021, 60% of top real estate agents named home office a top priority for buyers in their area, which indicates a more significant number of respondents than any other home feature or quality on the list.
Since the pandemic, the number of individuals working from home has increased. As a result, homebuyers value a home office more than whether the house is ready for occupancy or has minimum square footage.
If you live in a market where a significant proportion of individuals telecommute, allocating new or existing space to a home office is likely to be an intelligent investment. According to HomeLight research from the mid-2020s, a home office adds over $10,000 in resale value. That number may be much more significant now as people settle into their remote work schedules.
#2: Adding Parking Spot
Adding a parking space to your home is a vast improvement. It is not expensive, yet it adds significant value to your property. This upgrade is ideal if you reside in a city or a heavily populated area where street parking is limited and difficult.
#3: Adding Deck or Patio
A deck or patio is a popular addition to a home's outside living space. It's a location to eat, drink, entertain, or work for a few hours outside. On average, a backyard deck increases the market value of a home by nearly $7,000, and you can build one for between $4,380 and $10,080. As a result, you'll likely be able to break even or perhaps make a profit on this project.
#4: Retouch or Repaint your Exterior
If you're on a budget, you don't have to repaint your entire house to make it appear fresh again. Paint the front door and trim or touch up any flaking or damaged paint.
Depending on where you reside and the state of your property, painting the entire exterior costs an average of $3,048. With a new coat of exterior paint, you may expect to gain approximately $7,500 in resale value. Don't hesitate to invest in this upgrade if your property needs it.
To eliminate filth and mold, we also recommend pressure cleaning the outside. For a total refresh, pressure or power wash the sidewalk, driveway, patio, or deck as well. On average, this costs around $295 nationally, with a driveway costing about $100 and a patio costing around $250.
#5: Install Smart Features
Programmable thermostats, security cameras, video doorbells, and wireless home security systems, like energy-efficient appliances, have a broad appeal, with higher-income homebuyers preferring them more often.
Furthermore, investing in a smart thermostat is a wise project since it can modify your home's energy use based on current gas or electricity costs or even allow you to provide instructions over the phone, such as turning on the heater before you arrive home. Prices range from $150 to $400 or more, including the cost of installation by a licensed electrician or HVAC professional.
Conclusion: What makes a house more valuable?
Consider whether the project would allow a buyer to picture your house as a place they want to live as you look around and question whether upgrades are worth investing in.
Think of the upgrade will make everyday living easier or if the beauty of new and modern materials will provide joy. Then it's a safe option, but the amount of money you'll make depends on your market and how well you choose your styles. When in doubt, consult a top-rated local real estate specialist who can tell you what's popular in the market.