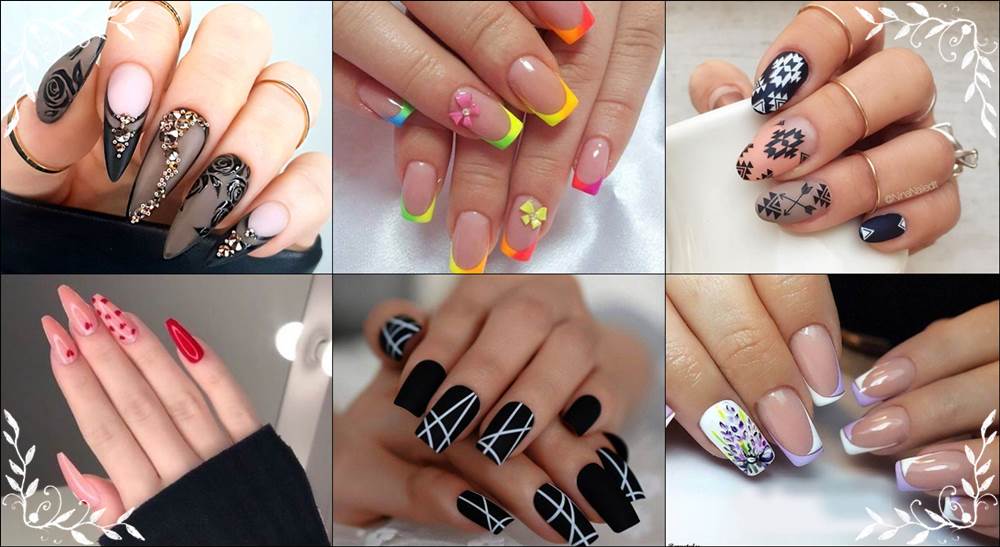 Experts at Noir salon, Punjabi Bagh have come up with trending nail art designs that will highlight even short-length nails in a beautiful manner.
Women often like to decorate their nails with creative designs. No matter what you do, your nails are always in the spotlight. Nail art designs on long and sleek nails always have a bonus highlight, but what about those with short nails? Well, choosing vibrant nail art designs is a great way to enhance the beauty of short-length nails. Pick the color combinations that match well with your aesthetic palette and let short-length nails also get their long-due attention.
Every nail art design doesn't look good on shorter nails. Experts at Noir salon, Punjabi Bagh have come up with trending nail art designs that will highlight your nails in a beautiful manner. Below is a list of the designs that will offer evergreen beauty to your nails.
Geometric nail art
A geometric nail art always gives a classic beauty touch to the nails. You can be your own architect for designing the shapes and patterns. Patience, nail tape, and the right choice of colors are the key requirements here for the clarity and beauty of the design.
Dual-toned fingertips
Nothing can beat the simplicity and sophistication of split color manicure. A preferred angular split makes the nails look elongated and matches well with every kind of occasion and style of outfit. Dual-toned fingertips can be easily achieved with a brush, and using tape is preferable for beginners.
Gel nail art designs
If you are willing to have a long-lasting nail art design, dipping your nails in gel nail paint and designing them with contrasting colors is great to achieve the desired result. Gel nail art gives a glossy finish to the nails and can last for as long as a month.
Floral nail beauty
Floral manicures can never be outdated. The most important part of floral nail art is the placement of flowers. A vertical design can make our nails look elongated and a busy floral print gives a freestyle finish to the nails. You don't have to be perfect for creating a floral nail beauty, just use a fine tip brush and start the drawing.
Nail ombre
Ombre is the best combination of two colors. When you can't decide between the best among the two, go for nail ombre. The lighter shade blends with the darker ones towards the tips to create a luscious nail gradient. It is the best example of getting the best of both worlds.
Matte nail finish
Now even short-length nails can have a rich texture with the matte nail paint finish. The matte nail art enhances the fingertips. The best way to achieve a perfect matte nail finish is to use pure matte formula nail paints and a thin paintbrush to get an accurate pattern.
Reverse French manicure
Everyone is aware of the popular French manicure style, but a reverse French manicure is a unique and creative end to the traditional style. To achieve the beauty of its perfection, color the lunula (half-moon-shaped base just above the cuticle) with a highlighting or glittering shade and color the rest of the nail with a contrasting shade of nail paint.
Also Read: Skin Lightening Cream For Black Skin